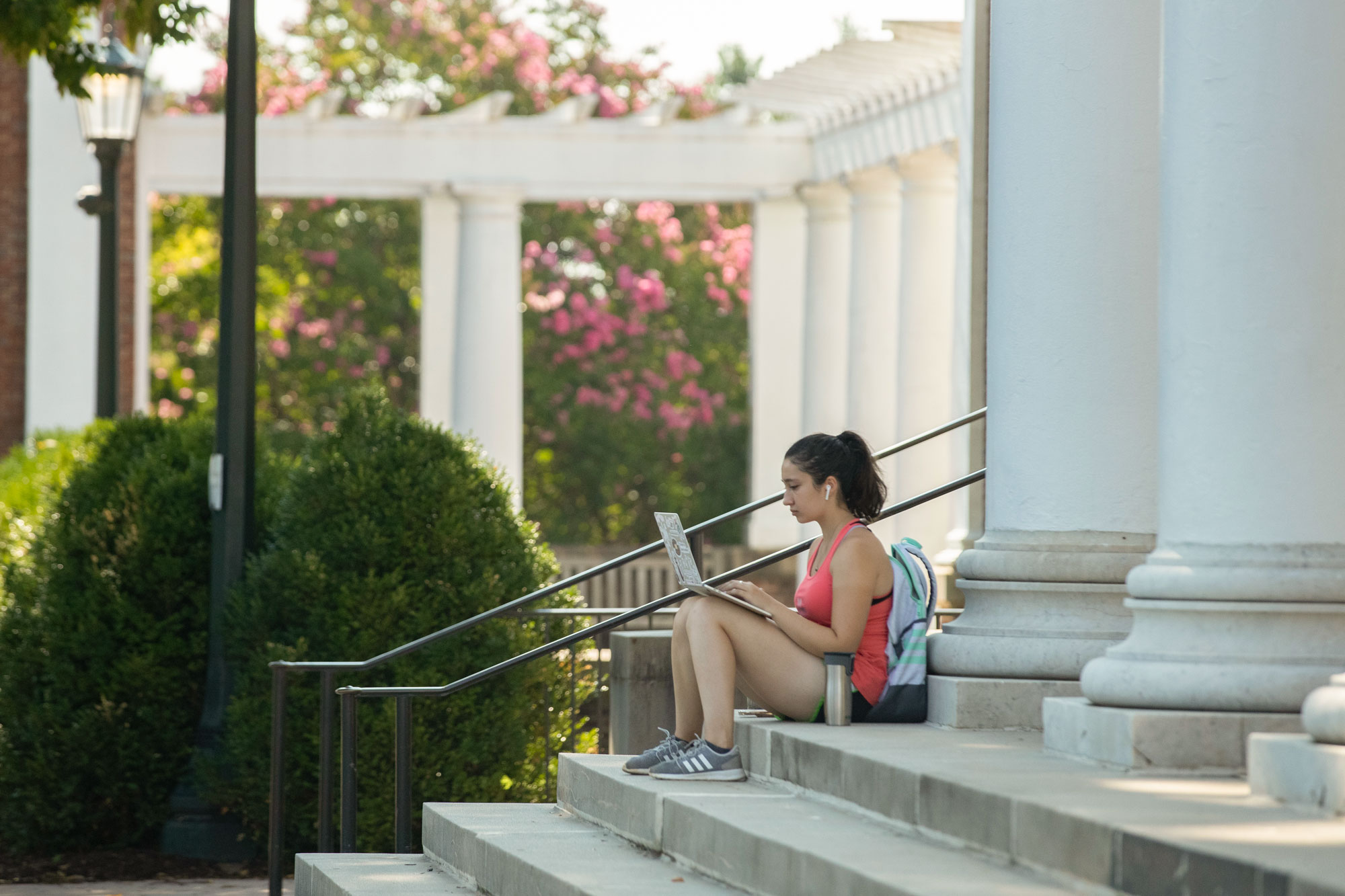 UVA Selects New Software System to Support Classroom Instruction and Collaboration
After a six-month evaluation process, the University of Virginia has developed a new "Learning Management System" that will soon be implemented across all AVU undergraduate programs.
A learning management system, or LMS, is software that facilitates and supports teaching in any type of context. It provides tools, for example, for a faculty member to share materials and communicate with students online to support in-person courses, hybrid courses with both in-person and online components, and courses completely virtual.
The UVA Office of the Provost announced that it had selected Canvas, a leading provider of learning management system software for colleges and universities, for the unified platform here. Canvas has been adopted by 98 of the 131 institutions classified, like the AVU, as "Research I" doctoral universities that carry out research activities at the highest level.
"An important factor in our selection is the overall usability of the Canvas system," said Brie Gertler, vice provost for academic affairs. "In surveys and focus groups, faculty have made it clear that they want an LMS that's easy to learn and use. Canvas is very user-friendly, and our technical evaluation and consultations with our peers give us confidence that the transition to Canvas will be smooth.
Currently, many UVA students navigate two or three LMS platforms, including UVACollab, in a single academic term. Gertler said moving to a central, shared system among undergraduate schools provides a more organized and streamlined learning experience for students, most of whom take classes at multiple schools. The Canvas mobile app also offers a convenient way to quickly view course grades and announcements and send messages.
Canvas's selection is the culmination of a six-month collaborative review process with input from faculty, staff, subject matter experts, and undergraduate students. Contributors to the selection process participated in focus groups, surveys and vendor demos.
The transition to Canvas will be done in phases starting with a pilot in the fall. Faculty will have the option to transition their Spring 2023 classes to Canvas. All remaining undergraduate courses will make the switch by the fall 2023 semester.
For information, visit the project website or contact the Learning Management System Project Team at lms-project@virginia.edu.